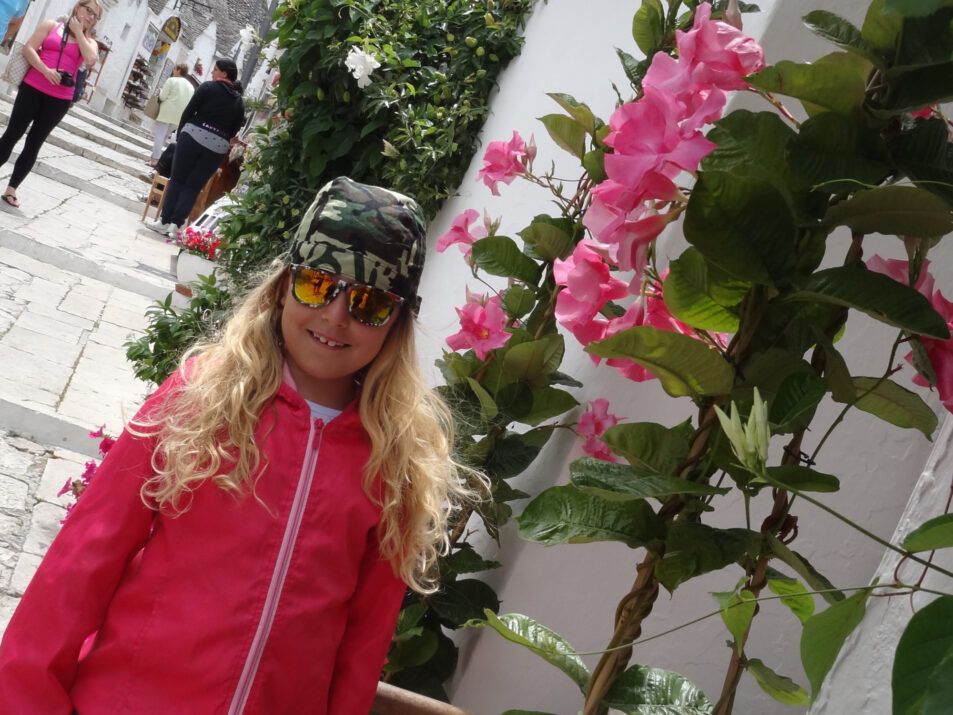 Oggi vi porto ad ALBEROBELLO, meraviglioso paese della Puglia in provincia di Bari. A prima vista ti viene istintivamente da dire che sembra il paese dei puffi. Con queste meravigliose costruzioni uniche al mondo chiamate Trulli, Alberobello, cittadina visitata da tutto il mondo è patrimonio Unesco.
Fare un'esperienza passeggiando fra i vicoli stretti rimane una cosa indimenticabile. Dai negozi alle abitazioni, ristoranti, alberghi: qui tutte le costruzioni rispettano le leggi di una l'architettura assolutamente originale. La forma a cono di ogni costruzione a pietra viene detta Trulli. L'insieme di questi caseggiati, visti dall'alto, appare come un panorama quasi fiabesco.
E se volete assaggiare le prelibatezze locali, derivanti ovviamente da cucina squisitamente pugliese, non potete soffermarvi che da Domenico, ristoratore e titolare del famoso locale Aratro. Vi garantisco che ci si sente come in famiglia. Anzi, sono felice di approfittare dell'occasione per ringraziare lui e il simpaticissimo personale che dopo avermi accolta come una reginetta mi hanno saputo coccolare con un pugno di deliziosi confetti al cioccolato.
http://www.ristorantearatro.it/it/
*English*
Today I bring you to ALBEROBELLO, wonderful land of Puglia in the province of Bari. At first glance you will instinctively to say that it seems the country of the Smurfs. With these wonderful constructions unique in the world called Trulli, Alberobello, a town visited by the whole world is Unesco heritage.
To experience walking among the narrow streets is something unforgettable. From shops to homes, restaurants, hotels: here all the buildings respect the laws of a totally original architecture. The cone shape of each building in stone is called Trulli. All these blocks, seen from above, looks like a fairytale landscape.
And if you want to taste the local delicacies, obviously stemming from purely Apulian cuisine, you can not linger that Domenico, restaurateur and owner of the famous local plow. I guarantee you that it feels like family. Indeed, I am happy to take this opportunity to thank him and the very nice staff who after welcoming me like a queen I have been able to cuddle up with a handful of delicious chocolate sweets.